This Fall/Winter (2019) edition of WAIMH Perspectives in Infant Mental Health includes reviewed and accepted papers since the Spring/Summer (2019) edition. Each paper calls attention to and consideration of what WAIMH members and allied Infant Mental Health colleagues around the world are thinking, doing, and writing about.
For newcomers to WAIMH, The Signal was the former name of Perspectives in Infant Mental Health.  Furthermore, Emily Fenichel, named The Signal after an international contest.  At the time Emily was Associate Director of Zero to Three and was also the Editor of the Zero to Three Journal from 1992 – 2006.  Currently, issues can be accessed online, with past issues dating back to 2007 currently available by following this link: https://perspectives.waimh.org/perspectives-archive/. In addition, past articles are also available online in text format, which in turn can be shared: https://perspectives.waimh.org/.
Editorial Board News
Over the past few years, much has changed with regards to the publication including shifting to an online publication, digitalizing recent and past editions, as well as the production of shorter social media-oriented posts. As such, the Editors of Perspectives in Infant Mental Health, with the WAIMH Board, Executive Director, and the Editorial Board, have been engaged in a reflective review process concerning the structure of the Perspectives Editorial staff and the Editorial Board.
As a result, the following decisions have been made:
To work with a larger editorial staff team in contrast to the current small editorial staff team and large Editorial Board;
To disband the Editorial Board structure and focus on a globally representative editorial team;
To invite the WAIMH Board member who held the communications portfolio to join the Perspectives in Infant Mental Health Editorial team as an Associate Editor;
To continue with the existing roles: Editor in Chief; Associate Editor; and Production Editor; and
To add two new editorial roles: WAIMH Board Associate Editor; and WAIMH Perspectives in Infant Mental Health
We very much want to thank the past Editorial Board members for their service and commitment to this publication. We also greatly appreciate the ongoing support that many have offered to the work of the publication.
As of October 2019, we began work as a new editorial team and this Fall issue represents the collaboration of a newly formed Perspectives in Infant Mental Health Editorial team:
Maree Foley (Switzerland) Editor-in-Chief
Deborah J. Weatherston (USA) Associate Editor
Patricia O'Rourke (Australia) Associate Editor
Jody Todd Manly (USA) WAIMH Board Member Associate Editor
Salisha Maharaj (South Africa) WAIMH Perspectives Intern
Minna Sorsa (Finland) Production Editor
Introducing the WAIMH Perspectives in Infant Mental Health Editorial Team
Editor-in-Chief: Maree A Foley, PhD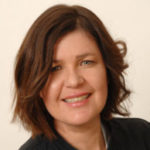 Maree Foley Ph.D. is a Child, Family, and Organisational Consultant in Geneva, Switzerland. Maree started her career in the late 1980's as a Social Worker. From the mid 1990's Maree practiced as a registered child psychotherapist, in the public, private and civil society sectors in New Zealand. She also has researched in the area of attachment theory and work-place relationships and practiced as an organisational consultant. She is currently engaged with research concerning infant mental health and global public health. She is the past President of the Infant Mental Health Association of Aotearoa New Zealand (IMHAANZ). From 2010-2018 she was an Executive board member of the World Association for Infant Mental Health (WAIMH). From 2019, as Editor-in-Chief of WAIMH Perspectives in Infant Mental Health, Maree is a general WAIMH Board member.
Associate Editor:  Deborah J. Weatherston, PhD, IMH-E®, Infant Mental Health Consultant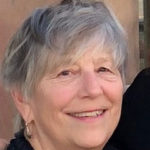 Deborah Weatherston, Ph.D. co-developed and directed the Graduate Certificate Program in Infant Mental Health at the Merrill-Palmer Institute of Wayne State University in Detroit, Michigan from1988 -2002. She was Executive Director of the Michigan Association for Infant Mental Health from 2002 – 2016 where she helped to develop the  MI-AIMH Competency Guidelines and the MI-AIMH Endorsement for Culturally Sensitive, Relationship-Based Practice Promoting Infant Mental Health®, now licensed for use by 30 state infant mental health associations, Ireland and West Australia. In 2016 she became Executive Director of the Alliance for the Advancement of Infant Mental Health® and retired in 2018 to emeritus status. Of additional interest, she was a ZERO TO THREE Leadership Fellow, a Board Member of the World Association for Infant Mental Health (2010-2014), Editor of WAIMH Perspectives in Infant Mental Health (2012-2019) and is a Consulting Editor for the Infant Mental Health Journal.  She has written extensively about infant mental health practice and, most recently, about reflective supervision as a cornerstone for effective work with infants, very young children and families.
Associate Editor: Patricia O'Rourke, PhD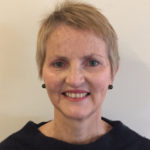 Patricia O'Rourke, Ph.D. is a child psychotherapist and psychodramatist and works in the public and private sectors in Australia and New Zealand. She has a special interest in preventative work with infants and their families, child protection, reflective supervision and group work. Since 2011 she has coordinated the Infant Therapeutic Reunification Service at the Women's and Children's Hospital, Adelaide, South Australia. This service makes timely decisions for maltreated and neglected infants and, where possible, works therapeutically to reunify infants with their parents. Currently Patricia provides reflective supervision individually and in groups to workers in both the infant mental health and early education systems. She believes there is an urgent need to translate what is learned in research into everyday clinical practice. As part of her PhD research with mothers and newborns, Patricia has created a clinical tool for midwives which is currently undergoing further validation and development.
WAIMH Board Member Associate Editor: Jody Todd Manly, PhD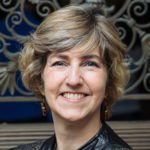 Jody Todd Manly, Ph.D. is a clinical psychologist who is currently the Clinical Director at the Mt. Hope Family Center and a Sr. Research Associate in the Psychology Department of the University of Rochester in Rochester, New York.  Mt. Hope Family Center is a member of the National Child Traumatic Stress Network, where Dr. Manly works with U.S. trauma experts on provision of evidence-based trauma treatments.  She was honored to be appointed as Executive-at-Large for the World Association for Infant Mental Health (WAIMH) and continues to be inspired by the dedicated people around the world who are working on behalf of young children and their families.  She is on the leadership team for the TRANSFORM National Center on Child Abuse and Neglect, and Co-PI of a TRANSFORM treatment evaluation study designed to prevent child maltreatment.  In conjunction with Dante Cicchetti and Douglas Barnett, Dr. Manly developed a maltreatment classification system that is used by research laboratories around the world to operationally define dimensions of child maltreatment.  Dr. Manly has published in the areas of linkages among attachment, trauma, child maltreatment, depression, domestic and community violence, and poverty with a broad age range of children from infancy through adolescence, from a lifespan developmental approach. In partnership with Alicia Lieberman and colleagues at the University of California in San Francisco, Dr. Manly and her colleagues at Mt. Hope Family Center have evaluated Child-Parent Psychotherapy (CPP), a trauma treatment program for children 0-5 and their caregivers, and have supported the dissemination and training in this effective intervention model.  She has more than thirty-five years of experience in providing clinical services to children who have experienced trauma and their families, and in conducting research with children exposed to violence and maltreatment.
WAIMH Perspectives Intern: Salisha Maharaj, MA Clin Psych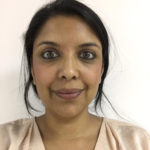 Salisha Maharaj (MA Clin. Psych) completed her Master's Degree in Clinical Psychology at Wits University in 2008. She worked in the Child and Family Unit at Rahima Moosa Mother and Child Hospital in Johannesburg for 8 years before moving to Cape Town in 2017. She is currently positioned as the Senior Clinical Psychologist at Tygerberg Hospital Child and Family Unit and Lecturer at Stellenbosch University's Department of Psychiatry. Salisha is the Secretary of the Western Cape Association of Infant Mental Health, an affiliate to the World Association of Infant Mental Health. She also co-facilitates an Infant Mental Health clinic at Tygerberg Hospital were a specialized service is offered to vulnerable infants and their families.   
Production Editor: Minna Sorsa, PhD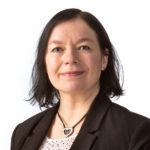 Minna Sorsa, Ph.D. and Senior Administrator is working at the Central office of the World Association for Infant Mental Health. She has previously worked in international research collaboration on dual diagnosis. She is currently continuing her own Postdoctoral research on help-seeking of vulnerable women in MiStory consortium. She has an interest in qualitative research methodology and complex life situations. Minna is a trained Psychiatric Nurse and has served in local and regional political commissions of trust since 2004.
As the WAIMH Perspectives editorial team, we thank each person for their interesting and thoughtful contributions. We welcome submissions from the field that challenge the way we think about infants, families, culture, and community, and offer fresh perspectives on policy, research, and practice. As always, we invite comments in response to what is published in WAIMH Perspectives in Infant Mental Health.
Maree Foley, Editor
Deborah J. Weatherston, Associate Editor
Patricia O'Rourke, Associate Editor
Jody Todd-Manly, WAIMH Board Member Associate Editor
Salisha Maharaj, Perspectives Intern Editor
Minna Sorsa, Perspectives Production Editor
Read online 
---
PDF
Perspectives in Infant Mental Health Vol. 27 No. 3 | Fall/Winter 2019 
Authors
Maree Foley (Switzerland), Deborah J Weatherston (USA), Patricia O'Rourke (Australia), Jody Todd Manly (USA), Salisha Maharaj (South Africa) and Minna Sorsa (Finland)