Introduction
The organisers of WAIMH 2021 in Brisbane in June are encouraging members to collaborate, support and engage in this year's event like never before as the impact of the global pandemic continues to impact our lives, including the assessment and treatment of infant mental health.
Infant mental health specialists the world over are having to adapt to our changed circumstances in ways that could hardly be imagined just 12 months ago, with some having to manage patient interactions remotely or developing new strategies to provide the best outcomes for patients and families.
WAIMH in 2021 is a product of our new world by being held as a hybrid event and as such its importance cannot be underestimated.
Its theme – Creating stories in infant mental health: research, recovery and regeneration – is all about collaborating, supporting and engaging with one another.
Through the platform and program that has been developed, WAIMH 2021 will bring delegates together like never before whether they are there in person or attending virtually.
To achieve this, WAIMH 2021 has some exciting new initiatives that will foster greater collaboration and engagement wherever you are in the world.
ENGAGE: Greater inclusion with scientific program
We are confident that the WAIMH 2021 Scientific Program will allow for greater inclusion and participation by delegates wherever they are in the world.
The Scientific Program for WAIMH 2021 has been broken down into three opportunities:
WAIMH 2021 – Live to the World
WAIMH 2021 – Live in Brisbane
WAIMH 2021 – On-demand
Attendees can view the sessions to be presented live, including live Q&A, and watch all 200+ hours of on-demand content at their own pace.
For those attending in person, the Live in Brisbane program is also available, including the exclusive sessions for in-person attendees only. To view the program information, follow the links below:
WAIMH 2021 on-demand program listing – https://www.waimh2021.org/on-demand-list.php
WAIMH 2021 Live in Brisbane & Live to the World Program – https://www.waimh2021.org/full-program.php?d=2#tables
News for presenters
All accepted presenters should have now received detailed information and instructions regarding preparation of presentations for WAIMH 2021. If you haven't received the information, then please contact us at program@waimh2021.org
COLLABORATE: Register now
Registrations for WAIMH 2021 are still open and now include opportunities for attendance virtually or in-person. Those living outside of Australia are encouraged to register as a virtual attendee to gain access to the live to the world and on-demand program from the comfort of their home or office. If you are able to travel to Brisbane, you can participate in the live in Brisbane program as well as gain access to the full suite of on-demand content.
Registration information can be found here – https://www.waimh2021.org/registration.php
SUPPORT: Sponsor a delegate
The impact of COVID-19 and the constraints it has placed on WAIMH in Brisbane has, paradoxically, provided us the opportunity to offer a greater number of sponsorships to allow colleagues from developing countries to attend the World Congress.
This is in line with WAIMH's goal to be truly multi-national, culturally diverse, and accessible to everyone.
Delegates from Low Income (LIC), Lower-Middle (LMC) and Upper-Middle Income (UMC) countries can be sponsored by High Income Country peers – by individual infant mental health professionals, by Affiliate Associations of WAIMH or by companies.
To donate to the sponsorship fund, to check your eligibility, or to apply for sponsorship please follow this link https://waimh2021.org/sponsor-a-delegate.php
Sponsor WAIMH 2021
It is now easier than ever to highlight your organisation's support of infant mental health to over 1,000 participants at WAIMH 2021 Hybrid.
In addition to the offerings in the Sponsorship Prospectus, we are offering the below digital advertising packages on the interactive virtual platform. These represent great value for money as not only is this visible to all participants during the event dates, but your organisation's information will remain on the platform for six months after the live dates and we'll send you the analytics so you can track your visitors.
Digital Advertising Package – Level One – $2,200
Digital Advertising Package – Level Two – $800

Company Bio – 100 words
Hosting of 2 Video Reels
Hosting of 4 Downloadable PDF Brochures
Contact Details and Hyperlink to your website
Delegate Meeting Hub access
Two Virtual Congress Registrations

Company Bio – 25 words
Hosting of 1 Video Reels
Hosting of 2 Downloadable PDF Brochures
Contact Details and Hyperlink to your website
For further information including existing in-person opportunities in Brisbane please view the prospectus by clicking this link: WAIMH 2021 Sponsorship Prospectus.
Contact
Andrea O'Sullivan
WAIMH2021 Sponsorship & Exhibition Manager
Email: sponsorship@waimh2021.org
Tel: +617 3255 1002

Art competition following the 2021 theme
Indulge in a bit of escapism during this COVID pandemic and get creative and inspired with the WAIMH 2021 Art Competition and the WAIMH 2021 Kovid Koala Competition!
WAIMH 2021 Art Competition
The Congress theme – Creating stories in Infant Mental Health: research, recovery and regeneration –  is around creating stories that will help infants thrive to live compassionate, creative and productive lives, and to share those stories with the wider infant mental health community from around the world.
The art competition calls for visual representations and interpretations of the WAIMH Congress theme in an original piece of artwork or photo.
Accompanying the artwork or photo, in 50 words or less, write a short statement about what has inspired the artwork. This will be displayed alongside the entries and the judges will also refer to this statement when reviewing entries.
For more information on the art competition including guidelines, criteria and competition dates follow this link, https://waimh2021.org/art-competition.php
WAIMH 2021 Kovid Koala Competition!
The WAIMH Kovid Koala Competition has been re-imagined for WAIMH 2021 in a new COVID edition!
We encourage you to take a picture of yourself with a koala in your natural habitat. As we are all experiencing more time within our home environments due to the pandemic, we want to see you and your koala in your "new normal" and life during COVID-19.
All you need is a clip on koala, koala toy or even a printed image of a koala and a camera. We encourage you to have fun and be creative.
For more information on the COVID edition of the Koala Competition including how to submit, follow this link, https://www.waimh2021.org/koala-competition.php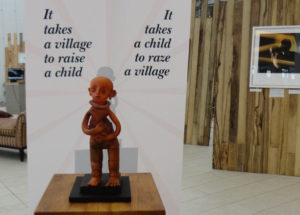 Authors
Hoehn, Elisabeth
Morton, Libby
Taylor, Emma