World Association for Infant Mental Health invites professionals to join in this year's Celebrate Babies initiative during the week of October 18-22, 2021!
The WAIMH affiliate in Michigan, MI-AIMH, states that Governor Whitmer has proclaimed the week of October 18-22nd as Celebrate Babies week. A state proclamation is signed by the governor to increase awareness of significant issues in the state. This came together through a joint effort by the social action committee, Celebrate Babies planning committee, Michigan's Children and the Early Childhood Investment Corporation. This proclamation will be integral as MI-AIMH continues to advocate within the state for a just and equitable system that supports all infants, toddlers, and young children.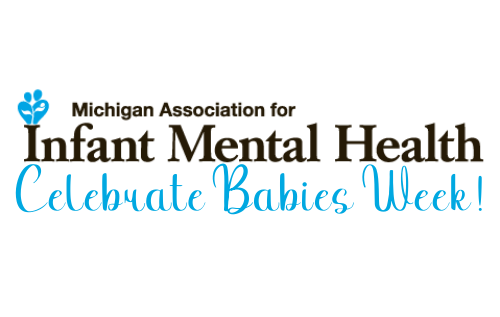 Other states in the United States and WAIMH affiliates globally can use their proclamation as an example as they too continue to build their advocacy and Celebrate Babies and all the hard work early childhood professionals do all year round! This Celebrate Babies Week is time to simply pause and celebrate not only our babies, but all of the often-unrecognized hard work and commitment of all of those who care for, love, educate, provide services for our babies, young children and their families.
MI-AIMH is sharing a video of Michigan's Governor, Gretchen Whitmer to kick-off Celebrate Babies Week!
WAIMH and MI-AIMH hope that you will join us in building awareness of Celebrate Babies Week. To help you promote, the Celebrate Babies Committee in Michigan has created a branding and promo kit that includes logos, icons and Facebook Images you can use as your profile picture. In the link, you can view and download images as examples of those created by Mi-AIMH: https://drive.google.com/drive/folders/1jWkSUk1KyZllv_RPMIq00fZVSramA8qP
We hope you'll follow along on this exciting 5-day journey to celebrate BABIES! #CelebrateBabies2021 #WAIMH #IMH #infantmentalhealth