The WAIMH Office has frequently received questions from members about how to network and communicate with other members in the WAIMH online community. Are you following WAIMH on Facebook, Twitter or LinkedIn? These are forums you may know quite well. Yet, there are other channels that are not so well known. The WAIMH website at Yourmembership actually has several options for members to use.
Join the General Discussion Group to network with other members
The General Discussion Group that the WAIMH Office has created offers a good channel for this. If you would like to join the group, please click on the "Groups" tab in the members portal.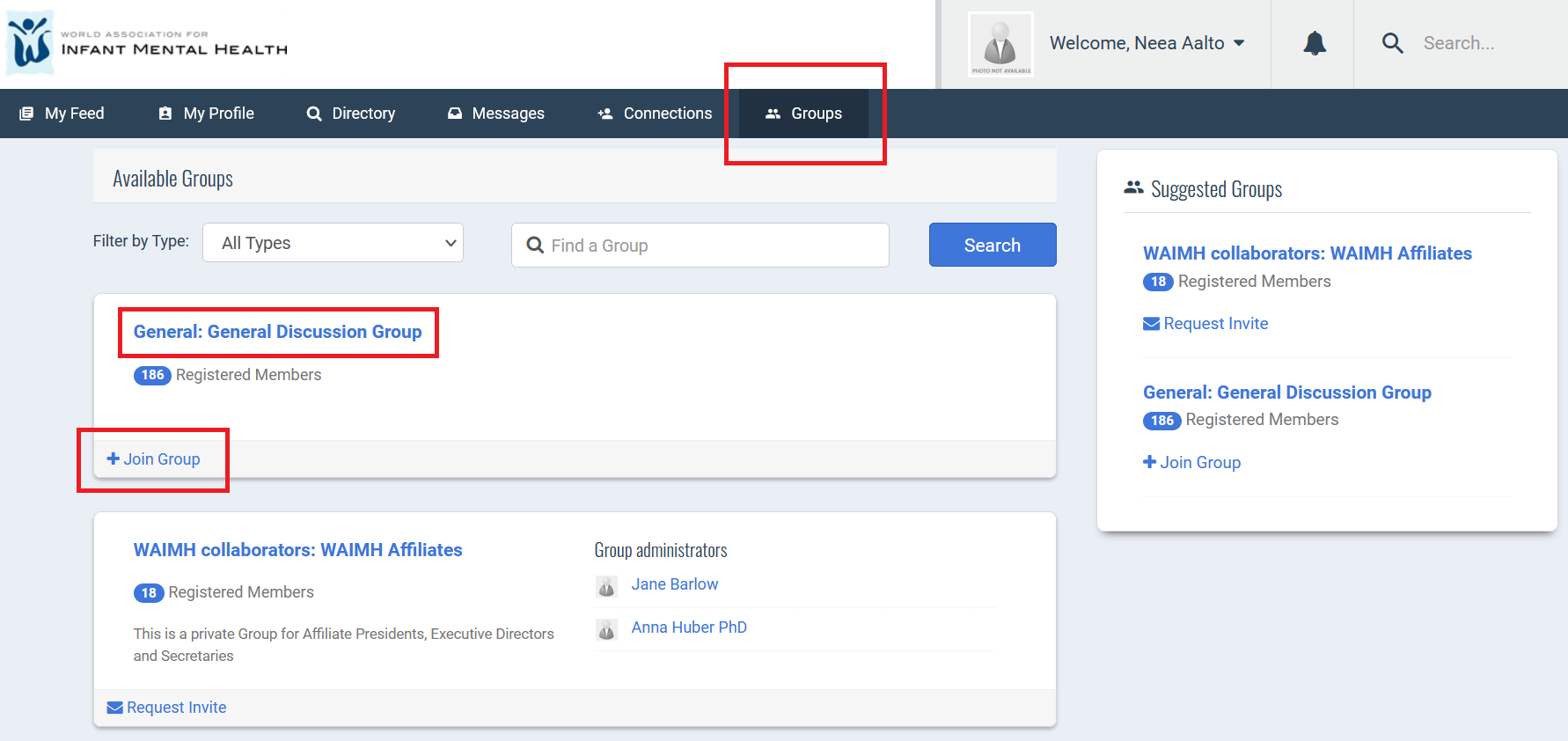 When you click on the link of the group, you will be taken to the Group Feed page. Once you have joined the group, you can, for example, send a message to all the group members by using the Message Center.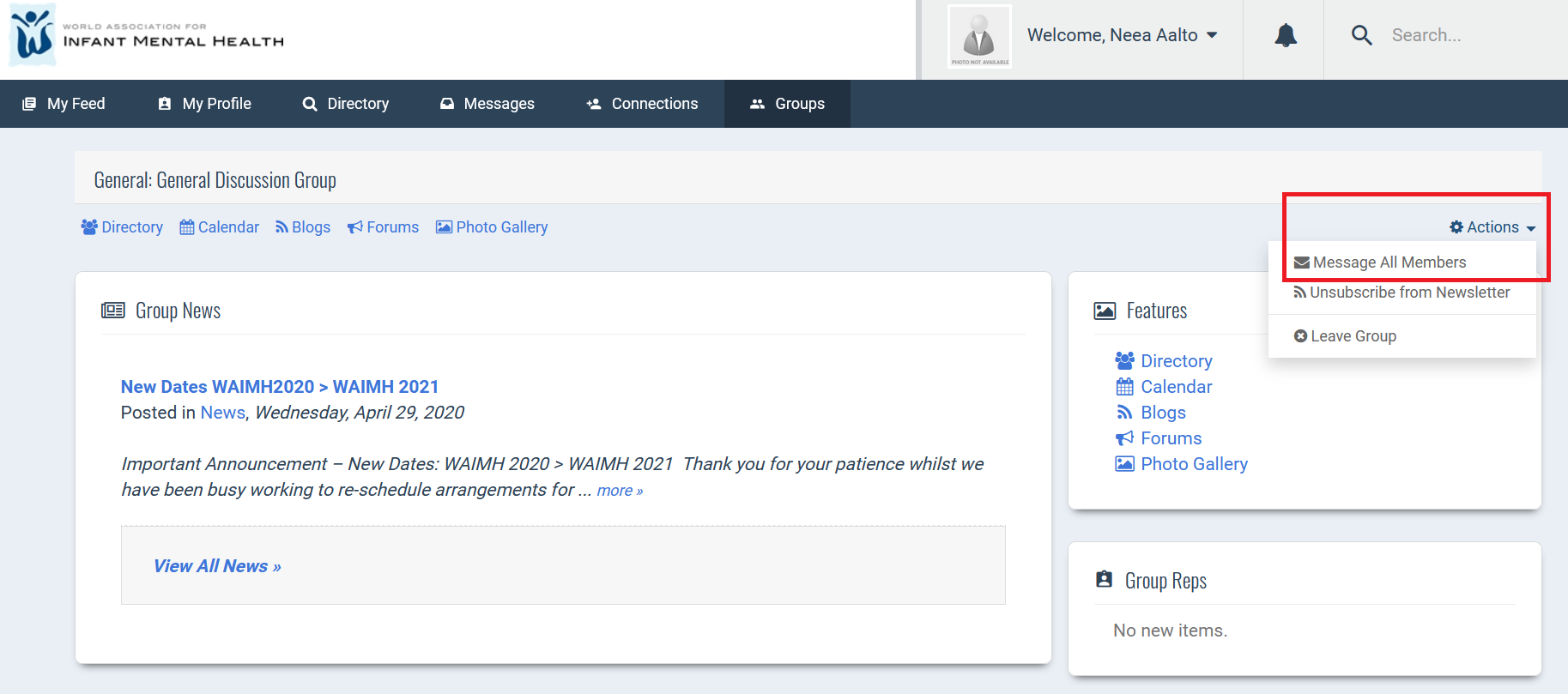 Other ways of networking and communicating in the General Discussion Group:
Posting to the Group Feed is a great way for members to start group discussions on topics of interest. You will need to have a moderator.
The Group Directory allows a member to search for other members within the group.
The Group Calendar displays group-specific events.
The Group Blogs are good for more informational topics, where you generally have one contributor and multiple people adding comments to the post(s).
The Group Forums are good for ongoing discussions and typically involve multiple contributors.
The Group Photo Gallery will direct members to the group photo gallery to view group photos.
If you have any more questions about the Groups or need any help, please don't hesitate to contact the WAIMH Office at memberships(at)waimh.org!