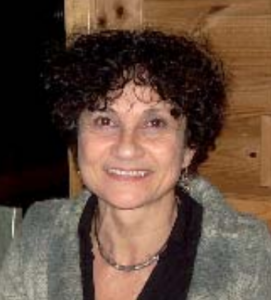 I remember the epoch, not a very long time ago, where what happened in the psychotherapy room was considered to be the property of the patient as well as of the therapist, "for the sake of the transference and countertransference processes". It is therefore not by chance that the very first target of video use was baby observation, mostly with the aim of showing the baby's competencies (which were disregarded by at the time by most of the theoreticians and clinicians). Then, came the idea of observing the parent and infant in interaction, again with the aim of studying the infant's relational capacities and worries about the relationship. The third phase was to use these videotaped interactions in the presence of the parent, this time, with the purpose of treating the relationship. Many models of video-based intervention have been implemented since then, as Antoine and Nicole Guedeney have reviewed for us in this issue of The Signal.
Last to come, not so surprisingly, was the videorecording of a therapeutic session, where the therapist is observed as well as the patient. Different from the use of the video for intervention, its use is for observing the therapist in interaction with the patient (or parent and infant. This video technique is much less widely used. Its use is mainly in the context of supervising a trainee and in conducting intervention outcome studies. To me, it seems that senior clinicians, especially those with a psychoanalytical training, tend to agree to be videotaped during assessment interviews and much less during therapeutic sessions. This is not very surprising if we view it as a "mini revolution", as a kind of demystification of the psychoanalytic room. Through the use of videotape, the non-verbal and unconscious therapist's movements are revealed to the observer's eyes. For some, it may be threatening their role or position as therapists.
In my clinical experience while working with a multidisciplinary team, we found that team cohesion, or positive alliance, as Elisabeth Fivaz has taught us, or trust, is the ground for mutual recognition. This, in turn, enables us to videotape our therapeutic encounters and expose ourselves to positive and negative feedback. It takes time to build trust and courage to be videotaped ,but the professional gain can be considerable.
---
PDF
Vol. 18 No. 2 Spring 2010 – Editor's Perspective: From observing babies and parents to therapists' self-observations
Authors
Keren, Miri,
Editor of the Signal,
Israel