Dear Colleagues and Friends from around the world,
Our 16th World Association for Infant Mental Health (WAIMH) Congress in Rome is now approaching!
As the hosting association of the 2018 WAIMH Congress, the WAIMH Italian Association for Infant Mental Health (AISMI) is getting ready. At the beginning of last December we had our two-day biannual national congress in Padua, where nearly 250 participants  convened under a relevant and emerging theme for early development and mental health: The relational experience of the body in development and psychopathology.
On the first day, Italian and international keynote speakers impressed the audience with high-level plenary lectures. The President of WAIMH, Kai von Klitzing, opened the programme with a talk on of triadic relationships, showing their development from bodily experience to narrative processes, followed by Vittorio Gallese lecturing on intersubjectivity, body and trauma. Stefania Zoia and Rosario Montirosso closed the programme with talks respectively on neonatal hand movements as early relational precursors and epigenetic variations following neonatal intensive care. During the second day of the congress, workshops and parallel sessions on the relevance of body and motor development for key infant mental health topics such as autism, feeding disorders and therapeutic intervention were highly attended and lively discussed. Lynn Murray's plenary lecture on the impact of abnormalitis in the infant face on the relationship with the mother closed the programme, ideally bridging to the opening of the Rome Congress, where together with Pier ferrari and Pasco Fearon she will be presenting at our pre-congress institute on "Early adverse experience, social development and neural plasticity".
I am sure our Congress in Rome will offer a unique opportunity for all of us to meet and share knowledge and up to date practices of intervention in infant mental health.  I can't wait to meet you all in Rome!
Regards to all,
Giampaolo Nicolais
President of the Italian Association for Infant Mental Health – AISMI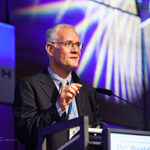 Read more: WAIMH congress registration to Rome world congress.